Do you ever eat in your dining room? We don't, we usually eat on the porch because that's where you can usually find me 😉 or at our kitchen island. This house also has a gorgeous breakfast room, although we rarely eat there. We do occasional play games or puzzles in our dining room, but that's about it.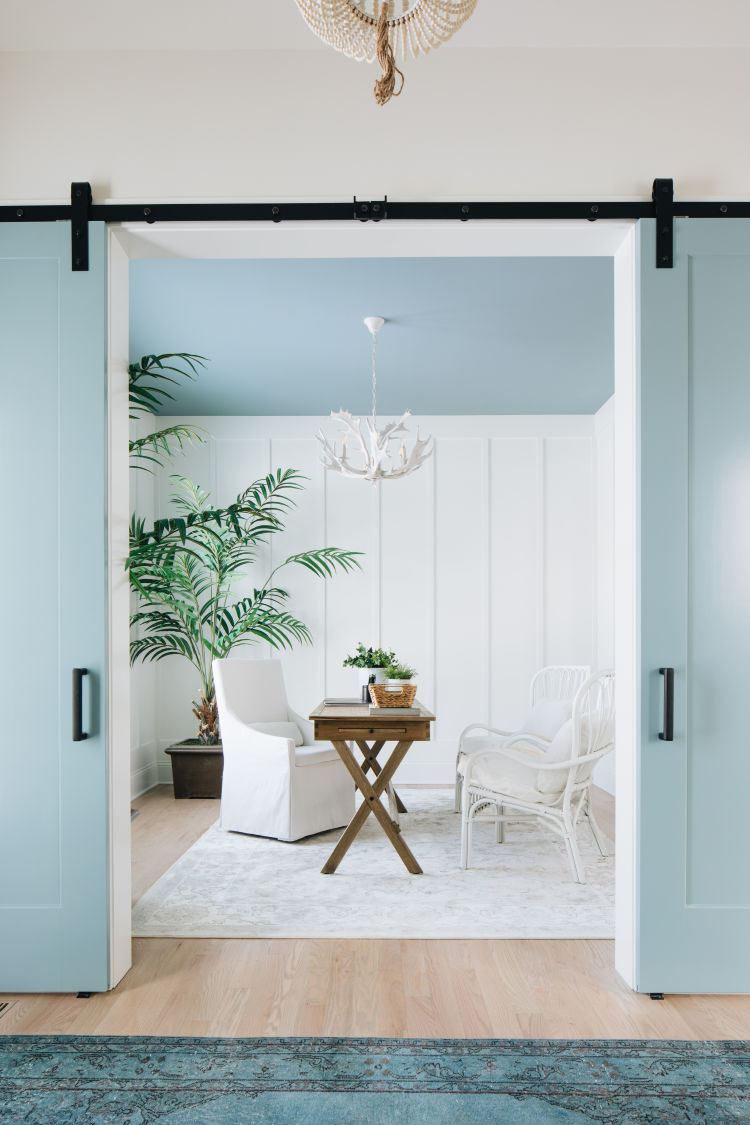 Barn Door & Ceiling Paint Color- James River Gray by Benjamin Moore
Yesterday Nick and I went on a little day date and he turns to me and says that he want to install the barn doors and move his office into the dining room.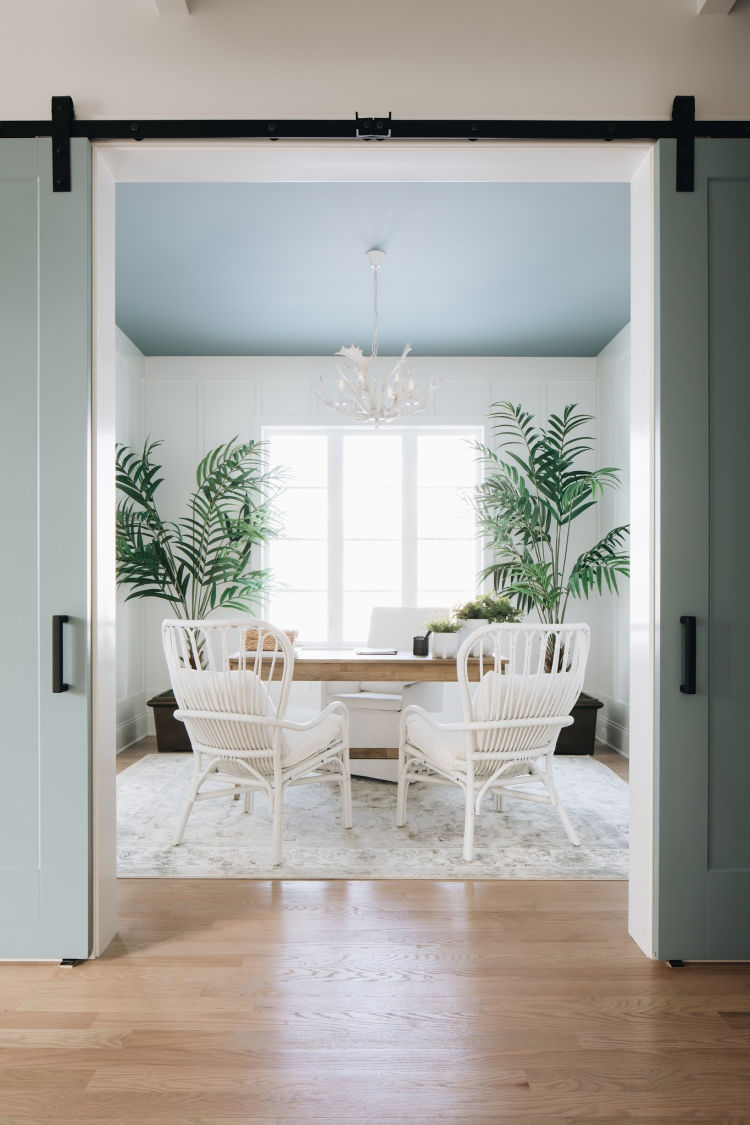 This is fabulous news! That was my initial plan for this house but then he got settled in the front room which will now become our guest bedroom.
Barn Door & Ceiling Paint Color- James River Gray by Benjamin Moore